Organizational Design & Development
Strategic Human Capital Planning
The way organizations manage their people needs to be aligned with that organization's business strategy. Martin Kingston & Associates' Strategic Human Capital Planning tools allow organizations to see how aligned their Human Capital Strategy is with their Business Strategy.

Senior Management and HR Management both benefit from our Strategic Human Capital Planning tools, which allow organizations to assess talent strengths, readiness and development needs while aligning business needs with available talent.

Our 'Strategic Human Capital Planning' Model is shown below: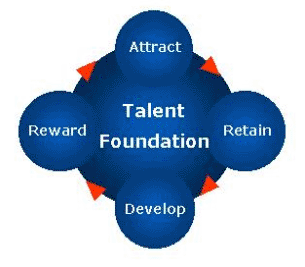 Successful Strategic Human Capital Planning follows the steps below:
Define business priorities and talent needs.
Assess the organization's talent resources.
Determine gaps between business strategy and talent.
Define strategies to eliminate the gaps.
Create plans to execute strategy.
Implement plans with timelines and action steps.
Measure the progress of implementation.
Follow up to insure alignment of these core strategies.
By their very nature, the core strategies of Business and Human Capital Planning are only successful when they fully complement one another.

In our experience, no two clients are alike. The challenges you face day to day cannot be put in a one-size-fits-all solution. It's more than just improving productivity, decreasing costs and reducing turnover.

It's about linking your business strategies to people strategies and leveraging your organization's human capital as a strategic driver of growth.